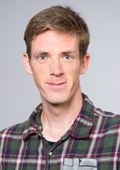 Christian Wiessner
M. Sc.
Location
---
W34, 1st Floor, Room number 110.1
Areas of expertise
Epidemiology
Curriculum vitae
Publications
2020
Personen mit Migrationshintergrund in der NAKO Gesundheitsstudie – soziodemografische Merkmale und Vergleiche mit der autochthonen deutschen Bevölkerung
Wiessner C, Keil T, Krist L, Zeeb H, Dragano N, Schmidt B, Ahrens W, Berger K, Castell S, Fricke J, Führer A, Gastell S, Greiser H, Guo F, Jaeschke L, Jochem C, Jöckel K, Kaaks R, Koch-Gallenkamp L, Krause G, Kuss O, Legath N, Leitzmann M, Lieb W, Meinke-Franze C, Meisinger C, Mikolajczyk R, Obi N, Pischon T, Schipf S, Schmoor C, Schramm S, Schulze M, Sowarka N, Waniek S, Wigmann C, Willich S, Becher H
BUNDESGESUNDHEITSBLATT. 2020;63(3):279-289.
2019
Structured introduction of retroperitoneoscopic donor nephrectomy provides a high level of safety and reduces the physical burden for the donor compared to an anterior mini incision: A cohort study
Koch M, Kroencke S, Li J, Wiessner C, Nashan B
INT J SURG. 2019;69:139-145.
2017
Paracetamol Medication During Pregnancy: Insights on Intake Frequencies, Dosages and Effects on Hematopoietic Stem Cell Populations in Cord Blood From a Longitudinal Prospective Pregnancy Cohort
Bremer L, Goletzke J, Wiessner C, Pagenkemper M, Gehbauer C, Becher H, Tolosa E, Hecher K, Arck P, Diemert A, Tiegs G
EBioMedicine. 2017;26:146-151.
Letzte Aktualisierung aus dem FIS: 13.08.2020 - 06:54 Uhr