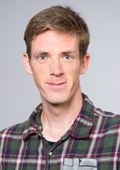 Christian Wiessner
M. Sc.
Location
---
W34, 1st Floor, Room number 110.1
Areas of expertise
Epidemiology
Publications
2019
Structured introduction of retroperitoneoscopic donor nephrectomy provides a high level of safety and reduces the physical burden for the donor compared to an anterior mini incision: A cohort study
Koch M, Kroencke S, Li J, Wiessner C, Nashan B
International Journal of Surgery (London, England). 2019;69:139-145.
2017
Paracetamol Medication During Pregnancy: Insights on Intake Frequencies, Dosages and Effects on Hematopoietic Stem Cell Populations in Cord Blood From a Longitudinal Prospective Pregnancy Cohort
Bremer L, Goletzke J, Wiessner C, Pagenkemper M, Gehbauer C, Becher H, Tolosa E, Hecher K, Arck P, Diemert A, Tiegs G
EBioMedicine. 2017;26:146-151.
Letzte Aktualisierung aus dem FIS: 14.12.2019 - 06:11 Uhr