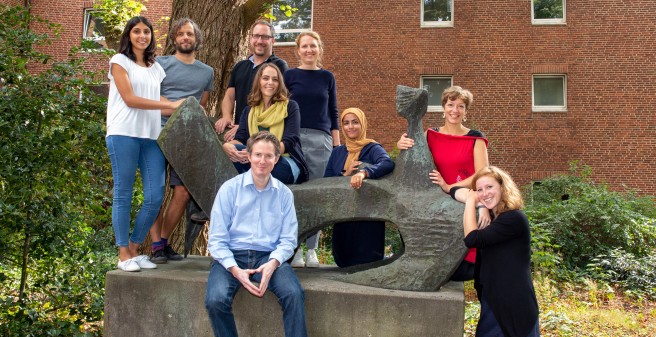 Multilingualism in providing quality mental health care to migrants – needs, resources and practices (MiM2M)
Funding: Volkswagen Foundation
Duration: 11/2020-09/2021
Background:
Migrants world-wide struggle to access mental health care. Language barriers between migrants and their health care providers (HCP) are among the strongest barriers; but these barriers remain under-researched. This innovative pilot study conducted in two high-income and three middle-income countries investigates current (in-)formal practices and attitudes that deal with language gaps in providing mental health care for migrants.
In each of the five participating countries (Romania, Netherlands, South Africa China and Germany) between six and ten semi-structured interviews were conducted with patients/migrants, mental health professionals, authorities, and experts on multilingualism in mental health care. The persons were recruited based on a purposive sampling approach on micro-, meso- and macro-level respectively to reach a broad perspective on the topic. The interviews aimed to identify the challenges migrants face concerning access to and treatment in the (mental) health care system. Specifically, the challenges, resources and consequences of language barriers were investigated along with what political and institutional changes would be necessary to overcome these.
The pilot study is part of the second application step of the call for proposals on "Global Issues: Mobility – Global Medicine and Health Research" a joint funding initiative of La Caixa Foundation (Spain), Novo Nordisk Fonden (Denmark), Wellcome (United Kingdom) and Volkswagen Foundation (Germany).
Project staff
Mike Mösko, Prof. Dr. phil., Dipl.‐Psych., project manager, mmoesko@uke.de
Sanna Higgen, M.Sc. Psychologie, research assistant, agpm@uke.de
Project partner
University Hamburg, Department of Linguistics, Germany
Stellenbosch University, Department of Psychology, South Africa
Babe – Bolyai University, Department of Public Health, Romania
New York University Shanghai, Global Public Health, China
Utrecht University, Department of Languages, Literature and Communication, Netherlands