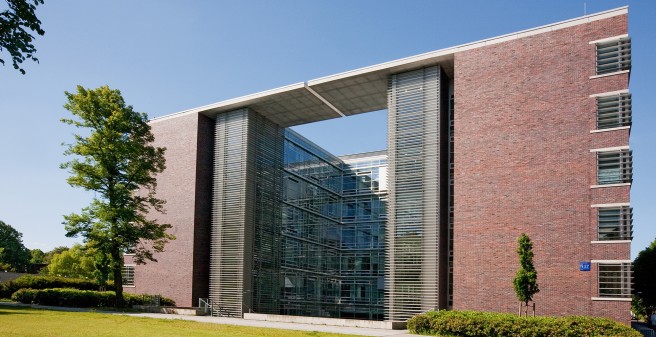 Welcome to the Institute of Clinical Chemistry and Laboratory Medicine
Routine diagnostic procedures
In the Institute of Clinical Chemistry and Laboratory Medicine at the University Medical Center Hamburg-Eppendorf lab tests are carried out for every institute and department of the UKE. Many diagnostic parameters are determined by the analysis of body fluids such as blood or urine. Our lab guide provides detailed information on the test materials, the pre-analytical phase and the diagnostic approach. As an academic institution the focus is not solely on biomedical research and clinical studies. Teaching students of medicine, dentistry and the natural sciences is also an important responsibility.
Research
The study of the relationship between inflammation and blood coagulation is one of the major research areas addressed by the institute. Research is focused on molecular mechanisms, diagnostics and therapeutic concepts for Factor XII attributable disorders in the contact phase of blood coagulation and neutrophil extracellular networks (NETs). The analytical core of the research is the development of systems biological proteomic analysis. Other activities include collaboration and the support of projects with veterinary medical analysis and mass spectrometry and in special research areas, or CRC projects (Collaborative Research Centres) such as CRC 841, CRC 1192, KlFo 306, CRC 877 and others supported by the European Research Council (ERC).
Curriculum & professional development
The Institute of Clinical Chemistry plays a teaching role in the training and academic education of medical students. Details of the current lecture program, training, work experience opportunities and courses can be found on the german pages.