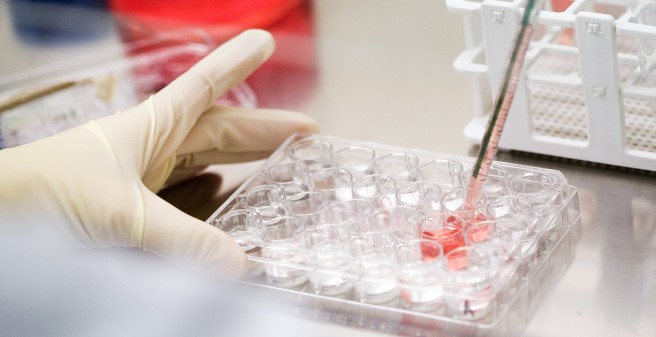 Further platforms
Response prediction platform
This technology allows direct comparison of activity patterns in cellular extracts with or without inhibitor. This platform is headed by Dr. Block, UCCH/ Dept. of Hematology and Oncology, service maybe used as scientific collaboration. For further details please contact Dr. Block.
Contact:
PD Dr. Andreas Block, MBA
UCCH/Department of Hematology and Oncology
NMR
Researches of the UCCH/ UKE have access to the NMR technology. The platform is available at the Department of Chemsitry at the University of Hamburg. For details regarding application and limits of the technique please contact Thomas Hackl.
Contact:
Dr. Thomas Hackl
University of Hamburg, Department of Chemistry
+49 (0) 40 40 42838 - 2831
thomas.hackl@chemie.uni-hamburg.de
Location: Universität Hamburg, Fachbereich Chemie, Martin-Luther-King-Platz 6, 20146 Hamburg