Isotope Lab Facility (ILF)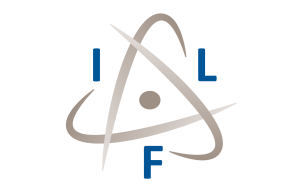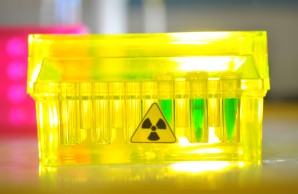 Since 2007 the Isotope Lab Facility (ILF) is available to scientists of the Medical Center Hamburg-Eppendorf (UKE) for research work with radioactive sources. The core unit, located on the 2nd floor of the Research Campus, is enabling a wide variety of experimental research using multiple nuclides in a spacious as well as technically well equipped environment. Associated operational areas complement the ILF excellent and offer excellent additional experimental possibilities. Since 2012, the area of 7Tesla-Magnetic-Resonance-Tomograph (7T-MRT) is authorized for handling of radioactive substances in collaboration with Department of Diagnostic and Interventional Radiology.
Independent use of the ILF is possible after a radiation protection instruction. A scientist is always available for scientific expertise and individual questions.
Services
General usage of the ILF for handling of radioactive substances
Training for the general usage of radioactive substances, various measuring methods and radiation safety
Consultation and planning of radioactive experiments
Technical and practical scientific support research projects
Technical and practical scientific steering for handling of radioactive substances within area of 7T-MRT
Consultation and support for general questions concerning radiation protection

Registration
Costs incurred in the isotope laboratory consumable costs are allocated to all the users according to a fixed key via an hourly rate. For further information, please contact the below mentioned contact address and note the agreement of the Facility.
Contact
Campus Research, N27, 2nd floor, radiation protection office 02.007