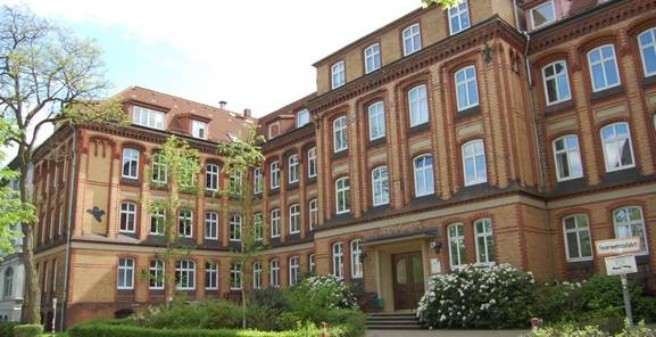 Center for Bioinformatics Hamburg
The Center for Bioinformatics (ZBH) of the University of Hamburg was established on July 1, 2002 by the Faculty of Mathematics, Informatics and Natural Sciences (MIN) and the Faculty of Medicine.
Above all, research in bioinformatics means developing computer models and tools for the prediction of molecular properties and phenomena in life sciences. The three research groups and two junior research groups at the ZBH work on problems in the areas of genomics, structural biology and drug design. Computer programs developed at the ZBH are used worldwide both in academic institutions and industry. The three research groups and two junior research groups work on basic and applied topics.
Bioinformatics - the application of methods from informatics to scientific problems of life sciences - has become a key technology in the 21st century. The computer has become an integral part of modern molecular biological and pharmaceutical research. Research in life sciences is characterized by high-throughput experiments, for example sequencing of complete genomes, protein structure determination, expression profile determination, or measuring molecular interactions between biomolecules. These experiments result in large volumes of complex data. Bioinformatics plays a key role in this context by supplying the appropriate software tools for analyzing, evaluating and interpreting this data.
The research at the Center for Bioinformatics Hamburg (ZBH) covers the following main fields of Bioinformatics:
storage, analysis and interpretation of genomes and proteomes
protein structure prediction and protein design
computer-aided molecular design and chemoinformatics
• Speicherung, Analyse und Interpretation von Genomen und Proteomen
• Proteinstrukturvorhersage und Proteindesign
• Computer-gestütztes Design von Molekülen und Chemoinformatik
The focus lies on the development as well as on the application of novel computational methods addressing problems in life sciences.he Center for Bioinformatics Hamburg has a wide range of expertise to develop methods for specific problems and is open to joint applications to support collaborative projects. The specific expertise and interests of the groups are described below.