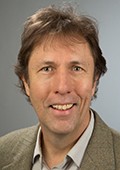 Prof. Dr. rer. nat.
Roland Bender
Location
---
N61 , 3rd Floor, Room number 305
Curriculum vitae
Publications
2021
Sex-specific Regulation of Spine Density and Synaptic Proteins by G-protein-coupled Estrogen Receptor (GPER)1 in Developing Hippocampus
Li X, Johann S, Rune G, Bender R
NEUROSCIENCE. 2021;472:35-50.
2019
Sex hormones modulate pathogenic processes in experimental traumatic brain injury
Gölz C, Kirchhoff F, Westerhorstmann J, Schmidt M, Hirnet T, Rune G, Bender R, Schäfer M
J NEUROCHEM. 2019;150(2):173-187.
2018
Distal Dendritic Enrichment of HCN1 Channels in Hippocampal CA1 Is Promoted by Estrogen, but Does Not Require Reelin
Meseke M, Neumüller F, Brunne B, Li X, Anstötz M, Pohlkamp T, Rogalla M, Herz J, Rune G, Bender R
ENEURO. 2018;5(5):.
Reelin and aromatase cooperate in ovarian follicle development
Meseke M, Pröls F, Schmahl C, Seebo K, Kruse C, Brandt N, Fester L, Zhou L, Bender R, Rune G
SCI REP-UK. 2018;8(1):8722.
2017
Sex-dependent regulation of aromatase-mediated synaptic plasticity in the basolateral amygdala
Bender R, Zhou L, Vierk R, Brandt N, Keller A, Gee C, Schäfer M, Rune G
J NEUROSCI. 2017;37(6):1532-1545.
2014
Nedd4-2 regulates surface expression and may affect N-glycosylation of hyperpolarization-activated cyclic nucleotide-gated (HCN)-1 channels
Wilkars W, Wollberg J, Mohr E, Han M, Chetkovich D, Bähring R, Bender R
FASEB J. 2014;28(5):2177-90.
2013
HCN1 subunits contribute to the kinetics of I(h) in neonatal cortical plate neurons
Stoenica L, Wilkars W, Battefeld A, Stadler K, Bender R, Strauss U
DEV NEUROBIOL. 2013;73(10):785-97.
2012
ZD7288 enhances long-term depression at early postnatal medial perforant path-granule cell synapses.
Guli X, Tokay T, Rohde M, Bender R, Köhling R, Kirschstein T
NEURAL PLAST. 2012;2012:237913.
The 27-kDa heat shock protein (HSP27) is a reliable hippocampal marker of full development of pilocarpine-induced status epilepticus.
Kirschstein T, Mikkat S, Mikkat U, Bender R, Kreutzer M, Schulz R, Köhling R, Glocker M
EPILEPSY RES. 2012;98(1):35-43.
Upregulation of presynaptic mGluR2, but not mGluR3 in the epileptic medial perforant path.
Rohde J, Kirschstein T, Wilkars W, Müller L, Tokay T, Porath K, Bender R, Köhling R
NEUROPHARMACOLOGY. 2012;62(4):1867-1873.
Aromatase inhibition abolishes LTP generation in female but not in male mice.
Vierk R, Glassmeier G, Zhou L, Brandt N, Fester L, Dudzinski D, Wilkars W, Bender R, Lewerenz M, Gloger S, Graser L, Schwarz J, Rune G
J NEUROSCI. 2012;32(24):8116-8126.
Regulation of axonal HCN1 trafficking in perforant path involves expression of specific TRIP8b isoforms.
Wilkars W, Liu Z, Lewis A, Stoub T, Ramos E, Brandt N, Nicholson D, Chetkovich D, Bender R
PLOS ONE. 2012;7(2):32181.
2011
Deletion of the hyperpolarization-activated cyclic nucleotide-gated channel auxiliary subunit TRIP8b impairs hippocampal Ih localization and function and promotes antidepressant behavior in mice.
Lewis A, Vaidya S, Blaiss C, Liu Z, Stoub T, Brager D, Chen X, Bender R, Estep C, Popov A, Kang C, Veldhoven V, Paul P, Bayliss D, Nicholson D, Powell C, Johnston D, Chetkovich D
J NEUROSCI. 2011;31(20):7424-7440.
2010
Roles of 17ß-estradiol involve regulation of reelin expression and synaptogenesis in the dentate gyrus.
Bender R, Zhou L, Wilkars W, Fester L, Lanowski J, Paysen D, König A, Rune G
CEREB CORTEX. 2010;20(12):2985-2995.
2009
Postnatal expression pattern of HCN channel isoforms in thalamic neurons: relationship to maturation of thalamocortical oscillations.
Kanyshkova T, Pawlowski M, Meuth P, Dubé C, Bender R, Brewster A, Baumann A, Baram T, Pape H, Thomas B
J NEUROSCI. 2009;29(27):8847-8857.
HCN1 channels constrain DHPG-induced LTD at hippocampal Schaffer collateral-CA1 synapses.
Tokay T, Marco R, Krabbe S, Rehberg M, Bender R, Köhling R, Kirschstein T
LEARN MEMORY. 2009;16(12):769-776.
2008
Hyperpolarization activated cyclic-nucleotide gated (HCN) channels in developing neuronal networks.
Bender R, Baram T
PROG NEUROBIOL. 2008;86(3):129-140.
Mechanisms of seizure-induced 'transcriptional channelopathy' of hyperpolarization-activated cyclic nucleotide gated (HCN) channels.
Richichi C, Brewster A, Bender R, Simeone T, Zha Q, Yin H, Weiss J, Baram T
NEUROBIOL DIS. 2008;29(2):297-305.
Activity-dependent heteromerization of the hyperpolarization-activated, cyclic-nucleotide gated (HCN) channels: role of N-linked glycosylation.
Zha Q, Brewster A, Richichi C, Bender R, Baram T
J NEUROCHEM. 2008;105(1):68-77.
2007
Epileptogenesis in the developing brain: what can we learn from animal models?
Bender R, Baram T
EPILEPSIA. 2007;48(5):2-6.
Localization of HCN1 channels to presynaptic compartments: novel plasticity that may contribute to hippocampal maturation.
Bender R, Kirschstein T, Kretz O, Brewster A, Richichi C, Rüschenschmidt C, Shigemoto R, Beck H, Frotscher M, Baram T
J NEUROSCI. 2007;27(17):4697-4706.
Quantitative analysis and subcellular distribution of mRNA and protein expression of the hyperpolarization-activated cyclic nucleotide-gated channels throughout development in rat hippocampus.
Brewster A, Chen Y, Bender R, Yeh A, Shigemoto R, Baram T
CEREB CORTEX. 2007;17(3):702-712.
Letzte Aktualisierung aus dem FIS: 31.05.2023 - 03:48 Uhr