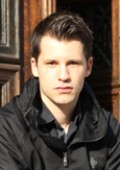 Location
---
N30 Fritz Schumacher-Haus, 1st Floor, Room number 109
Curriculum vitae
Awards
Ernst Wolf-Preis 2017 der Gesellschaft für Evangelische Theologie in der Kategorie A (Dissertationen/Habilitationen)

Auszeichnung mit dem Wissenschaftspreis Hannover 2014
Memberships
Mitglied in der Akademie für Ethik in der Medizin (AEM)

Mitglied in der "Deutschen Gesellschaft für Prävention und Intervention bei Kindesmisshandlung und -vernachlässigung" (DGfPI)
Publications
2017
Diskussion ethischer Aspekte zahnärztlicher Altersschätzung bei jungen Flüchtlingen durch Röntgendiagnostik
Wirth M, Menzel C, Lee D, Schmiedebach H
ETHIK MED. 2017;29(1):7-21.
Shaping the Problem of Coercion in Psychiatry - Historical and Ethical Observations
Wirth M, Schmiedebach H
2017. Beneficial Coercion in Psychiatry? Foundations and Challanges. Gather J, Vollmann J (eds.). 1. ed. Münster: Mentis, 57-84.
2016
"Der dich erhält, wie es Dir selber gefällt": Transidentität als Ernstfall Systematischer Theologie
Wirth M
2016. Transsexualität in Theologie und Neurowissenschaften. Schreiber G (eds.). 1. ed. Berlin: Walter de Gruyter GmbH & Co. KG, 483-502.
Distanz des Gehorsams: Theorie, Ethik und Kritik einer Tugend
Wirth M
2016. Distanz des Gehorsams. 1. ed. Tübingen: Mohr Siebeck, 1-449.
Trostlose Eschatologie? Zu einer unerledigten Kontroverse über Versöhnung in der neueren Dogmatik
Wirth M
Neue Zeitschrift für Systematische Theologie und Religionsphilosophie. 2016;58:1-16.
Was bedeutet: Unbedingte Anerkennung der Andersheit des Anderen?: Intersexualität und Transidentität im Licht advokatorischer Ethik
Wirth M
2016. Inter* und Trans*identitäten. Schochow M, Gehrmann S, Steger F (eds.). 1. ed. Gießen: Psychosozial-Verlag, 105-133.
"Wasch ab meine Schuld, von meinen Sünden mache mich rein". Zur bleibenden Mythologie von Hygiene und Waschungen
Wirth M
2016. Hygieneaufklärung im Spannungsfeld zwischen Medizin und Gesellschaft. Ingensiep H, Popp W (eds.). 1. ed. Freiburg: Verlag Karl Alber, 273-308.
Awareness and Dying: The Problem of Sedating "Existential Suffering" in Palliative Care
Wirth M, Hurwitz B
ETHICAL PERSPECTIVES. 2016;23:307-326 .
2015
Brompton-Cocktail gegen Sinnschmerz?: Anmerkungen zur palliativen Tiefensedierung bei existentieller Not im Gespräch mit Albert Camus und Emmanuel Lévinas
Wirth M
2015. Leid und Schmerz. Konzeptionelle Annäherungen und medizinethische Implikationen. Maio G (eds.). Freiburg: Karl Alber Verlag, 212-331.
Das Enjambement von Eigenem und Fremden: Zur anthropologischen Vehemenz in Technikphilosophie und Transplantationsmedizin
Wirth M
Ethica. 2015;23(4):337-363.
Der Worumwille von Arbeit als Therapie: Zur Anthropologie und Ethik psychiatrischer Arbeitstherapie der Weimarer Zeit
Wirth M
2015. Arbeitsrhythmus und Anstaltsalltag . Ankele M (eds.). Stuttgart: Franz Steiner Verlag, 135-156.
Es lebe die Erbsünde!?: Schnittstellen zwischen Degenerationstheorie und Erbsündendoktrin
Wirth M
2015. Norm als Zwang, Pflicht und Traum. Brinkschulte E (eds.). Frankfurt a. M.: 79-102.
"Living in a Shell of Something I'm Not": Transsexuality, Medical Ethics, and the Judeo-Christian Culture
Wirth M
J RELIG HEALTH. 2015;54(5):1584-1597.
The Authority of Corporeality and Emotions: The New Phenomenology and its Relevance to the German Debate on Personalised Medicine
Wirth M
2015. The Ethics of Personalised Medicine. Vollmann J (eds.). Farnham: Ashgate, 65-75.
2014
Absurdität, Solidarität und Sinn: Albert Camus und die Freiheitsanalyse Thomas Pröppers
Wirth M
Theologie und Philosophie. 2014;89(4):534-550.
Eigensinn gefährdet die Güte Gottes nicht: Der Prophet Jona und eine alttestamentliche Kritik des Gehorsams
Wirth M
Kergyma und Dogma. 2014;60(2):169-189.
2013
Die Gabe von Brot, Haut und Eingeweiden: Emmanuel Lévinas' Philosophie der Not des Anderen und eine Ethik der Organgabe
Wirth M
Z Evangel Ethik. 2013;183-194.
Moralische Integrität: Kritik eines Konstrukts
Wirth M
Theologie und Philosophie. 2013;417-419.
Psychiatrie und Freiheit: Geschichte und Ethik einer Menschheitsfrage
Wirth M
2013. Kirche und Gesellschaft. Katholische Sozialwissenschaftliche Zentralstelle Mönchengladbach (eds.). 1. ed. Köln: Bachem, 1-16.
Regula tactus.: Zur Aktualität einer kirchlichen Norm als Plädoyer und Prävention gegen sexualisierte Gewalt
Wirth M
Wege zum Menschen. 2013;65:185-195.
Wenn man tut, was man nicht sieht. Ein Gespräch über Haupt- und Nebeneffekte zwischen Technikphilosophie und einer Ethik der Informationstechnologie
Wirth M
Ethica. 2013;21(2):99-122.
Sexualisierte Gewalt am erkrankten Kind
Wirth M, Schmiedebach H
Kindesmisshandlung und -vernachlässigung. 2013;64-69.
2012
Der (un)durchsichtige Mensch der life sciences. Wie valide ist Karl Rahners änigmatischer Mensch nach Gen-Sequenzierung und Neuro-Imaging?
Wirth M
Theologische Z. 2012;68(3+4):335-354.
Tötet man aus Mitleid, wenn man aus 'Mitleid' tötet? - Zur Ethik des Mitleids im Anschluss an die Alteritätskonzeption von Emmanuel Lévinas
Wirth M
Theologie und Philosophie. 2012;87(2):237-250.
Letzte Aktualisierung aus dem FIS: 04.12.2020 - 07:21 Uhr