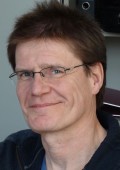 Location
---
W34, Ground Floor, Room number 1
Areas of expertise
Medical Biometry
Curriculum vitae
Publications
2019
Volume Based Resuscitation and Intestinal Microcirculation after Ischaemia/Reperfusion Injury: Results of an Exploratory Aortic Clamping Study in Pigs
Behem C, Gräßler M, Pinnschmidt H, Duprée A, Sandhu H, Debus E, Wipper S, Trepte C
EUR J VASC ENDOVASC. 2019.
(Don't) Look at Me! How the Assumed Consensual or Non-Consensual Distribution Affects Perception and Evaluation of Sexting Images
Dekker A, Wenzlaff F, Daubmann A, Pinnschmidt H, Briken P
Journal of clinical medicine. 2019;8(5):1–11.
Radiation exposure by digital radiographic imaging in very low birth weight infants
Ebenebe C, Barreau C, Waschkewitz J, Schlattl H, Pinnschmidt H, Deindl P, Singer D, Herrmann J
J PERINATOL. 2019;39(1):115-119.
Guiding Opioid Administration by 3 Different Analgesia Nociception Monitoring Indices During General Anesthesia Alters Intraoperative Sufentanil Consumption and Stress Hormone Release: A Randomized Controlled Pilot Study
Funcke S, Pinnschmidt H, Wesseler S, Brinkmann C, Beyer B, Jazbutyte V, Behem C, Trepte C, Nitzschke R
ANESTH ANALG. 2019 [Epub ahead of print].
Predictors of Utilization of Cardiovascular and Respiratory Emergency Department Visits - what Impact does the Environment have?
Krefis A, Fischereit J, Hoffmann P, Sorbe C, Pinnschmidt H, Augustin M, Augustin J
GESUNDHEITSWESEN. 2019 [Epub ahead of print].
Role of phospholipase A2 receptor 1 antibody level at diagnosis for long-term renal outcome in membranous nephropathy
Mahmud M, Pinnschmidt H, Reinhard L, Harendza S, Wiech T, Stahl R, Hoxha E
PLOS ONE. 2019;14(9):e0221293.
Factors affecting dental DNA in various real post-mortem conditions
Mansour H, Krebs O, Pinnschmidt H, Griem N, Hammann-Ehrt I, Püschel K
INT J LEGAL MED. 2019;133(6):1751-1759.
Cortical thickness and cognitive performance in asymptomatic unilateral carotid artery stenosis
Nickel A, Kessner S, Niebuhr A, Schröder J, Malherbe C, Fischer F, Heinze M, Cheng B, Fiehler J, Pinnschmidt H, Larena-Avellaneda A, Gerloff C, Thomalla G
BMC CARDIOVASC DISORD. 2019;19(1):154.
Perioperative Management in Patients With Undergoing Direct Oral Anticoagulant Therapy in Oral Surgery - A Multicentric Questionnaire Survey
Precht C, Demirel Y, Assaf A, Pinnschmidt H, Knipfer C, Hanken H, Friedrich R, Wikner J
IN VIVO. 2019;33(3):855-862.
Automated Ambulatory Blood Pressure Measurements and Intraoperative Hypotension in Patients Having Noncardiac Surgery with General Anesthesia: A Prospective Observational Study
Saugel B, Reese P, Sessler D, Burfeindt C, Nicklas J, Pinnschmidt H, Reuter D, Südfeld S
ANESTHESIOLOGY. 2019;131(1):74-83.
The incidence and severity of post-hepatectomy bile leaks is affected by surgical indications, preoperative chemotherapy, and surgical procedures
Spetzler V, Schepers M, Pinnschmidt H, Fischer L, Nashan B, Li J
HepatoBiliary Surg Nutr. 2019;8(2):101-110.
Effect of hemodialysis on impedance cardiography (electrical velocimetry) parameters in children
Wilken M, Oh J, Pinnschmidt H, Singer D, Blohm M
PEDIATR NEPHROL. 2019 [Epub ahead of print].
Assessment of central hemodynamic effects of phenylephrine: an animal experiment
Wodack K, Gräßler M, Nishimoto S, Behem C, Pinnschmidt H, Punke M, Monge-García M, Trepte C, Reuter D
J CLIN MONIT COMPUT. 2019;33(3):377-384.
2018
Acute and long-term effects of fingolimod on heart rhythm and heart rate variability in patients with multiple sclerosis
Akbulak R, Rosenkranz S, Schaeffer B, Pinnschmidt H, Willems S, Heesen C, Hoffmann B
MULT SCLER RELAT DIS. 2018;19:44-49.
HbA1c-basiertes Screening zur Erfassung eines unerkannten Diabetes mellitus bei gastroenterologischen Patienten in einer Klinik der Maximalversorgung
Fründt T, Schröder N, Pinnschmidt H, Hölzemer A, Heer J, Lohse A, Schrader J
Z GASTROENTEROL. 2018;56(08):e388-e389.
Individualized, perioperative, hemodynamic goal-directed therapy in major abdominal surgery (iPEGASUS trial): study protocol for a randomized controlled trial
Funcke S, Saugel B, Koch C, Schulte D, Zajonz T, Sander M, Gratarola A, Ball L, Pelosi P, Spadaro S, Ragazzi R, Volta C, Mencke T, Zitzmann A, Neukirch B, Azparren G, Giné M, Moral V, Pinnschmidt H, Díaz-Cambronero O, Estelles M, Velez M, Montañes M, Belda J, Soro M, Puig J, Reuter D, Haas S
TRIALS. 2018;19(1):273.
Comparing fiberoptic bronchoscopy and a tracheal tube-mounted camera-guided percutaneous dilatational tracheostomy: authors reply
Grensemann J, Eichler L, Kähler S, Jarczak D, Simon M, Pinnschmidt H, Kluge S
CRIT CARE. 2018;22(1):84.
Syndecan-1 as a biomarker for sepsis survival after major abdominal surgery
Holzmann M, Winkler M, Strunden M, Izbicki J, Schoen G, Greiwe G, Pinnschmidt H, Poppe A, Saugel B, Daum G, Goetz A, Heckel K
BIOMARK MED. 2018;12(2):119-127.
Temporal Analysis of determinants for respiratory emergency department visits in a large German hospital
Krefis A, Fischereit J, Hoffmann P, Pinnschmidt H, Sorbe C, Augustin M, Augustin J
BMJ Open Respir Res. 2018;5(1):e000338.
Development of the Metabolic Syndrome: Study Design and Baseline Data of the Lufthansa Prevention Study (LUPS), A Prospective Observational Cohort Survey
Müller-Wieland D, Altenburg C, Becher H, Burchard J, Frisch A, Gebhard J, Haas J, Harth V, Heeren J, Hengelbrock J, von Karais M, Knebel B, Kotzka J, Löwe B, Marx N, Pinnschmidt H, Preisser A, Rose M, Sawitzky-Rose B, Scheja L, Terschüren C, Töller M, Vettorazzi E, Wegscheider K
EXP CLIN ENDOCR DIAB. 2018 [Epub ahead of print].
Clinical Outcome of Isolated Cerebellar Stroke-A Prospective Observational Study
Nickel A, Cheng B, Pinnschmidt H, Arpa E, Ganos C, Gerloff C, Thomalla G
Front Neurol. 2018;9:580.
Risk of endoscopic biliary interventions in primary sclerosing cholangitis is similar between patients with and without cirrhosis
Peiseler M, Reiners D, Pinnschmidt H, Sebode M, Jung F, Hartl J, Zenouzi R, Ehlken H, Groth S, Schachschal G, Rösch T, Weiler-Normann C, Lohse A, Schramm C
PLOS ONE. 2018;13(8):.
Incidence of intracardiac thrombus formation prior to electrical cardioversion in respect to the mode of oral anticoagulation
Schaeffer B, Rüden L, Salzbrunn T, Pinnschmidt H, Akbulak R, Moser J, Jularic M, Meyer C, Eickholt C, Sultan A, Lüker J, Steven D, Willems S, Hoffmann B
J CARDIOVASC ELECTR. 2018;29(4):537-547.
How does it feel to be operated on the brain? Perceived intraoperative stress of movement disorder patients undergoing awake deep brain stimulation surgery
Sieger J, Gulberti A, Köppen J, Pinnschmidt H, Nitzschke R, Schaper M, Braaß H, Buhmann C, Choe C, Hidding U, Zittel S, Engel A, Mehnert A, Gerloff C, Westphal M, Pötter-Nerger M, Hamel W, Moll C
2018. The many faces of Parkinson's disease – Motor and non ‐ motor symptoms from prodromal to advanced disease stages. .
Substitution Urethroplasty with Closure Versus Nonclosure of the Buccal Mucosa Graft Harvest Site: A Randomized Controlled Trial with a Detailed Analysis of Oral Pain and Morbidity
Soave A, Dahlem R, Pinnschmidt H, Rink M, Langetepe J, Engel O, Kluth L, Loechelt B, Reiss P, Ahyai S, Fisch M
EUR UROL. 2018;73(6):910-922.
Antigen-Specific IgG Subclasses in Primary and Malignancy-Associated Membranous Nephropathy
von Haxthausen F, Reinhard L, Pinnschmidt H, Rink M, Soave A, Hoxha E, Stahl R
FRONT IMMUNOL. 2018;9:3035.
2017
Morphology of Ruptured and Unruptured Intracranial Aneurysms
Abboud T, Rustom J, Bester M, Czorlich P, Vettorazzi E, Pinnschmidt H, Westphal M, Regelsberger J
WORLD NEUROSURG. 2017;99:610-617.
Advance Directives and Powers of Attorney in Intensive Care Patients
de Heer G, Saugel B, Sensen B, Rübsteck C, Pinnschmidt H, Kluge S
DTSCH ARZTEBL INT. 2017;114(21):363-370.
Protein S100A8/A9: A Potential New Biomarker for Pancreatic Diseases
El Gammal A, Sturm J, Pinnschmidt H, Hofmann B, Bellon E, Ghadban T, Melling N, Bachmann K, Izbicki J, Bockhorn M, Güngör C, Perez D
Int J Clin Endocrinol Metab. 2017;3(1):023-028.
Two-year outcome and risk factors for mortality in patients with coronary artery disease and renal failure: The prospective, observational CAD-REF Registry
Engelbertz C, Reinecke H, Breithardt G, Schmieder R, Fobker M, Fischer D, Schmitz B, Pinnschmidt H, Wegscheider K, Pavenstädt H, Brand E
INT J CARDIOL. 2017;243:65-72.
Validation of Innovative Techniques for Monitoring Nociception during General Anesthesia: A Clinical Study Using Tetanic and Intracutaneous Electrical Stimulation
Funcke S, Sauerlaender S, Pinnschmidt H, Saugel B, Bremer K, Reuter D, Nitzschke R
ANESTHESIOLOGY. 2017;127(2):272-283.
Bronchoscopy versus an endotracheal tube mounted camera for the peri-interventional visualization of percutaneous dilatational tracheostomy - a prospective, randomized trial (VivaPDT)
Grensemann J, Eichler L, Kähler S, Jarczak D, Simon M, Pinnschmidt H, Kluge S
CRIT CARE. 2017;21(1):330.
Post-induction hypotension and early intraoperative hypotension associated with general anaesthesia
Südfeld S, Brechnitz S, Wagner J, Reese P, Pinnschmidt H, Reuter D, Saugel B
BRIT J ANAESTH. 2017;119(1):57-64.
2016
Baseline Characteristics and Prescription Patterns of Standard Drugs in Patients with Angiographically Determined Coronary Artery Disease and Renal Failure (CAD-REF Registry)
Reinecke H, Breithardt G, Engelbertz C, Schmieder R, Fobker M, Pinnschmidt H, Schmitz B, Bruland P, Wegscheider K, Pavenstädt H, Brand E
PLOS ONE. 2016;11(2):e0148057.
2015
Differential effects of BDNF val(66)met in repetitive associative learning paradigms.
Freundlieb N, Backhaus W, Brüggemann N, Gerloff C, Klein C, Pinnschmidt H, Hummel F
NEUROBIOL LEARN MEM. 2015;123:11-17.
Spontaneous remission of proteinuria is a frequent event in phospholipase A2 receptor antibody-negative patients with membranous nephropathy
Hoxha E, Harendza S, Pinnschmidt H, Tomas N, Helmchen U, Panzer U, Stahl R
NEPHROL DIAL TRANSPL. 2015;30(11):1862-1869.
Exploring Epidemics, Crop Growth and Yield with a Disease- and Fungicide-Coupled Crop Simulator
Pinnschmidt H
2015. Exercises in plant disease epidemiology, Second Edition. Stevenson K, Jeger M (eds.). 2. ed. St. Paul, Minnesota, USA: American Phytopathological Society, 215-224.
Host Resistance Gene Deployment and Selection-Driven Evolution of Pathogen Populations
Pinnschmidt H
2015. Exercises in Plant Disease Epidemiology, Second Edition. Stevenson K, Jeger M (eds.). 2. ed. American Phytopathological Society, 165-172.
2014
Associations of dietary fibre intake and risk factors of the metabolic syndrome. The lipid and glucose under prospective surveillance (LUPS) study.
Haas J, Pinnschmidt H, Toeller M, Partenheimer A, Wegscheider K, Müller-Wieland D
Diabetologia. 2014;57:S298.
M-type phospholipase A2 receptor autoantibodies and renal function in patients with primary membranous nephropathy
Hoxha E, Harendza S, Pinnschmidt H, Panzer U, Stahl R
CLIN J AM SOC NEPHRO. 2014;9(11):1883-1890.
PLA2R Antibody Levels and Clinical Outcome in Patients with Membranous Nephropathy and Non-Nephrotic Range Proteinuria under Treatment with Inhibitors of the Renin-Angiotensin System
Hoxha E, Harendza S, Pinnschmidt H, Panzer U, Stahl R
PLOS ONE. 2014;9(10):e110681.
Fungal communities in wheat grain show significant co-existence patterns among species
Nicolaisen M, Justesen A, Knorr K, Wang J, Pinnschmidt H
FUNGAL ECOL. 2014;11:145 - 153.
2013
The Coronary Artery Disease and Renal Failure (CAD-REF) registry: Trial design, methods, and aims.
Brand E, Pavenstädt H, Schmieder R, Engelbertz C, Fobker M, Pinnschmidt H, Wegscheider K, Breithardt G, Reinecke H
AM HEART J. 2013;166(3):441-449.
Predictors for long-term survival in patients with acute type A aortic dissection
Brickwedel J, Coutandin M, Pinnschmidt H, Bernhardt A, Reichenspurner H, Detter C
THORAC CARDIOV SURG. 2013;(1):61 - SC3.
De novo lipogenesis in human fat and liver is linked to ChREBP-β and metabolic health
Eissing L, Scherer T, Tödter K, Knippschild U, Greve J, Buurman W, Pinnschmidt H, Rensen S, Wolf A, Bartelt A, Heeren J, Buettner C, Scheja L
NAT COMMUN. 2013;4:1528.
High levels of genetic and genotypic diversity in field populations of the barley pathogen Ramularia collo-cygni.
Hjortshøj R, Ravnshøj A, Nyman M, Orabi J, Backes G, Pinnschmidt H, Havis N, Stougaard J, Stukenbrock E
EUR J PLANT PATHOL. 2013;136(1):51-60.
Letzte Aktualisierung aus dem FIS: 22.01.2020 - 06:21 Uhr