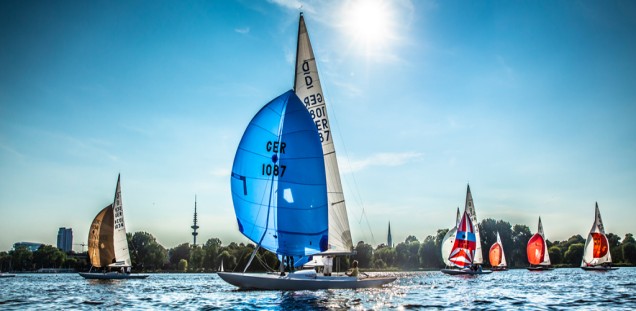 COME and join us for e:med Summer School 2022 in Hamburg!
e:med Summer School COME 2022
26.09.2022 - 30.09.2022
The Summer School "COME" will provide the opportunity to learn and network in an interdisciplinary environmentin the cardiovascular field integrating knowledge from epidemiology, cohort studies, bioinformatics, statistics,and molecular biology with a focus on cardiovascular disease. It will bridge the gap between theory and practice of systems medicine approaches in clincial,molecular, and bioinformatics research.
In an interdisciplinary team of qualified lecturers from cardiovascular research, the attendees (doctoral studentsand postdocs) will learn the basics of how highthroughput omics data generated from study cohorts of myocardial infarction, heart failure, and atrial fibrillation are analyzed and integrated by mathematical models to gain insight into the pathophysiology of diseaseand improve prediction of incident disease and outcome. Systems biology tools will be used to demonstrate possible tranlsational approaches from the underpinnings of disease to implications in patient care.
The workshop is indended for young researchers (doctoralstudents and postdocs) from interdisciplinary areas of cardiovascular research (biology, medicine, bioinformatics,biostatistics, epidemiology, public health).
Lectures
• Cardiology & cardiovascular research
• Epidemiology
• Statistics & Bioinformatics
• Molecular Life Science
• Omics approaches
Interdisciplinary Group Work on systems medicine aspects
• Myocardial Infarction
• Atrial Fibrillation
• Heart Failure
Visit to Clinic and Laboratory
• Cardiology department
• Molecular and biomarker laboratory
• Clinical Trial Center
• Epidemiological Study Center:
– "Hamburg City Health Study"
– Clincial cohort studies & Biobanking
Discussions on career planning
Poster presentations of participants & Networking
If you are interested in attending, please submit your application:
• Research abstract (max. 500 words)
• Motivation letter (max. 500 words)
• Curriculum Vitae
Deadline is 31.05.2022
Please submit your application to Dr. Anna Lena Engels an.engels@uke.de
Come and join us in Hamburg in September!