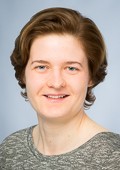 Location
---
N62 , Ground Floor, Room number 3
Publications
2020
Modeling Spontaneous Bone Metastasis Formation of Solid Human Tumor Xenografts in Mice
Labitzky V, Baranowsky A, Maar H, Hanika S, Starzonek S, Ahlers A, Stübke K, Koziolek E, Heine M, Schäfer P, Windhorst S, Jücker M, Riecken K, Amling M, Schinke T, Schumacher U, Valentiner U, Lange T
CANCERS. 2020;12(2):.
Xenograft-derived mRNA/miR and protein interaction networks of systemic dissemination in human prostate cancer
Lange T, Samatov T, Galatenko V, Steffen P, von Kriegstein H, Spethmann T, Wicklein D, Maar H, Kupfernagel K, Labitzky V, Hanika S, Starzonek S, Ahlers A, Riecken K, Simon R, Polonski A, Sauter G, Schlomm T, Huland H, Johnsen S, Schlüter H, Tonevitsky A, Schumacher U
EUR J CANCER. 2020 [Epub ahead of print];137:93-107.
Systematic analysis of the human tumor cell binding to human vs. murine E- and P-selectin under static vs. dynamic conditions
Starzonek S, Maar H, Labitzky V, Wicklein D, Rossdam C, Buettner F, Wolters-Eisfeld G, Guengoer C, Wagener C, Schumacher U, Lange T
GLYCOBIOLOGY. 2020 [Epub ahead of print].
Letzte Aktualisierung aus dem FIS: 11.08.2020 - 06:51 Uhr