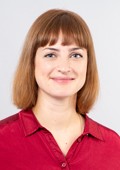 Location
---
W37 , 8th Floor, Room number 8020
Publications
2019
Development and evaluation of e-mental health interventions to reduce stigmatization of suicidality – a study protocol
Dreier M, Ludwig J, Härter M, von dem Knesebeck O, Baumgardt J, Bock T, Dirmaier J, Brumby S, Kennedy A, Liebherz S
BMC PSYCHIATRY. 2019;19(152):.
2018
Strategien für wirksame HIV-Prävention am Arbeitsplatz in Subsahara-Afrika.
Ludwig J
2018. Sexuelle Gesundheit von Frauen und Männern aus afrikanisch- deutscher Perspektive . Färber C (eds.). 1. ed. Opladen, Berlin, Toronto: Verlag Barbara Budrich, 33-42.
Übergewichtsprävention in Kommunen bzw. Stadtteil und Quartier - konzeptionelle Ansätze sozialraumorientierter Interventionen.
Süß W, Ludwig J
2018. Übergewichtsprävention im Kindes- und Jugendalter. Dadaczynski K, Quilling E, Walter U (eds.). 1. ed. Bern: Hogrefe AG Bern, Schweiz, 347-372.
2016
Changes in beliefs and attitudes toward people with depression and schizophrenia - results of a public campaign in Germany
Makowski A, Mnich E, Ludwig J, Daubmann A, Bock T, Lambert M, Härter M, Dirmaier J, Tlach L, Liebherz S, von dem Knesebeck O
PSYCHIAT RES. 2016;237:271-8.
Letzte Aktualisierung aus dem FIS: 07.12.2019 - 06:16 Uhr