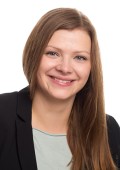 Location
---
W37 , 6th Floor, Room number 604
Curriculum vitae
Publications
2019
Patient Characteristics as Indicator for Care Dependence after Hip Fracture: A Retrospective Cohort Study Using Health Insurance Claims Data From Germany
Schulz C, Büchele G, Rehm M, Rothenbacher D, Roigk P, Rapp K, Günster C, König H, Reber K
J AM MED DIR ASSOC. 2019;20(4):451-455.e3.
2018
Long-term evaluation of the implementation of a large fall and fracture prevention program in longterm care facilities
Roigk P, Becker C, Schulz C, König H, Rapp K
BMC GERIATR. 2018;18(1):233.
Langzeitevaluation der Umsetzungstreue des Kraft- und Balancetrainings in vollstationären Pflegeeinrichtungen: Das bayerische Sturz- und Frakturpräventionsprogramm (BF2P2)
Roigk P, Rupp K, Becker C, Schulz C, König H, Rapp K
Physioscience. 2018;14(01):5-12.
2017
Long-Term Effectiveness of a Multifactorial Fall and Fracture Prevention Program in Bavarian Nursing Homes: An Analysis Based on Health Insurance Claims Data
Schulz C, Lindlbauer I, Rapp K, Becker C, König H
J AM MED DIR ASSOC. 2017;18(6):552.e7-552.e17.
Letzte Aktualisierung aus dem FIS: 15.10.2019 - 05:22 Uhr