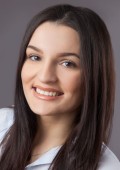 Location
---
Quartier am Zeughaus, Christoph-Probst-Weg 1, 20251 Hamburg, 4th Floor, Room number 04.1.043
Areas of expertise
Medical Biometry
Curriculum vitae
Memberships
- Deutsche Gesellschaft für Medizinische Informatik, Biometrie und Epidemiologie (GMDS)
Publications
2022
Effectiveness of a complex regional advance care planning intervention to improve care consistency with care preferences
Götze K, Bausewein C, Feddersen B, Fuchs A, Hot A, Hummers E, Icks A, Kirchner Ä, Kleinert E, Klosterhalfen S, Kolbe H, Laag S, Langner H, Lezius S, Meyer G, Montalbo J, Nauck F, Reisinger C, Rieder N, Schildmann J, Schunk M, Stanze H, Vogel C, Wegscheider K, Zapf A, Marckmann G, in der Schmitten J
TRIALS. 2022;23(1):.
Sample size recalculation based on the prevalence in a randomized test-treatment study
Hot A, Benda N, Bossuyt P, Gerke O, Vach W, Zapf A
BMC MED RES METHODOL. 2022;22(1):.
Dupilumab (Dupixent®) tends to be an effective therapy for uncontrolled severe chronic rhinosinusitis with nasal polyps: real data of a single-centered, retrospective single-arm longitudinal study from a university hospital in Germany
Jansen F, Becker B, Eden J, Breda P, Hot A, Oqueka T, Betz C, Hoffmann A
EUR ARCH OTO-RHINO-L. 2022 [Epub ahead of print].
Interdisciplinary, internet-based trans health care (i²TransHealth): study protocol for a randomised controlled trial
Nieder T, Renner J, Zapf A, Sehner S, Hot A, König H, Dams J, Grochtdreis T, Briken P, Dekker A
BMJ OPEN. 2022;12(2):e045980.
2021
Randomized test-treatment studies with an outlook on adaptive designs
Hot A, Bossuyt P, Gerke O, Wahl S, Vach W, Zapf A
BMC MED RES METHODOL. 2021;21(1):110.
2020
Evaluation of two family-based intervention programs for children affected by rare disease and their families – research network (CARE-FAM-NET): study protocol for a rater-blinded, randomized, controlled, multicenter trial in a 2x2 factorial design
Boettcher J, Filter B, Denecke J, Hot A, Daubmann A, Zapf A, Wegscheider K, Zeidler J, von der Schulenburg J, Bullinger M, Rassenhofer M, Schulte-Markwort M, Wiegand-Grefe S
BMC FAM PRACT. 2020;21(1):.
Marfan Syndrome Versus Bicuspid Aortic Valve Disease: Comparative Analysis of Obstetric Outcome and Pregnancy-Associated Immediate and Long-Term Aortic Complications
Toprak B, Szöcs K, Zengin-Sahm E, Sinning C, Hot A, Bannas P, Hecher K, Hüneke B, Mir T, Rybczynski M, Girdauskas E, Blankenberg S, von Kodolitsch Y
J CLIN MED. 2020;9(4):.
Letzte Aktualisierung aus dem FIS: 31.01.2023 - 04:24 Uhr