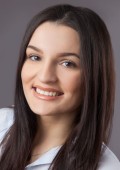 Location
---
Quartier am Zeughaus, Christoph-Probst-Weg 1, 20251 Hamburg, 4th Floor, Room number 04.1.043
Areas of expertise
Medical Biometry
Curriculum vitae
Memberships
- Deutsche Gesellschaft für Medizinische Informatik, Biometrie und Epidemiologie (GMDS)
Publications
2021
Randomized test-treatment studies with an outlook on adaptive designs
Hot A, Bossuyt P, Gerke O, Wahl S, Vach W, Zapf A
BMC MED RES METHODOL. 2021;21(1):110.
2020
Evaluation of two family-based intervention programs for children affected by rare disease and their families – research network (CARE-FAM-NET): study protocol for a rater-blinded, randomized, controlled, multicenter trial in a 2x2 factorial design
Boettcher J, Filter B, Denecke J, Hot A, Daubmann A, Zapf A, Wegscheider K, Zeidler J, von der Schulenburg J, Bullinger M, Rassenhofer M, Schulte-Markwort M, Wiegand-Grefe S
BMC FAM PRACT. 2020;21(1):.
Marfan Syndrome Versus Bicuspid Aortic Valve Disease: Comparative Analysis of Obstetric Outcome and Pregnancy-Associated Immediate and Long-Term Aortic Complications
Toprak B, Szöcs K, Zengin-Sahm E, Sinning C, Hot A, Bannas P, Hecher K, Hüneke B, Mir T, Rybczynski M, Girdauskas E, Blankenberg S, von Kodolitsch Y
J CLIN MED. 2020;9(4):1124.
Letzte Aktualisierung aus dem FIS: 23.10.2021 - 03:49 Uhr