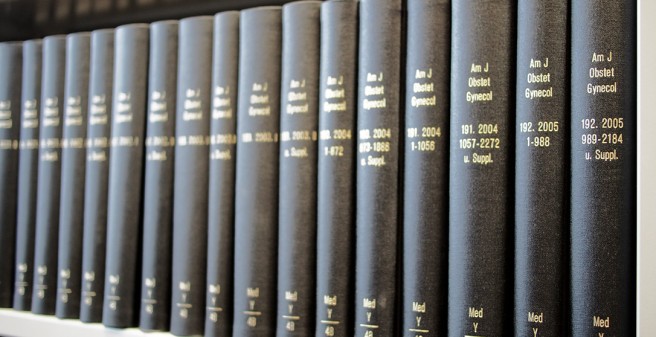 Selected Publications
Otsuka H, Fukao A, Funakami Y, Duncan KE, Fujiwara T.
Emerging Evidence of Translational Control by AU-Rich Element-Binding Proteins.
Front Genet. 2019 May 2;10:332. doi: 10.3389/fgene.2019.00332. eCollection 2019.
Schattling B, Engler JB, Volkmann C, Rothammer N, Woo MS, Petersen M, Winkler I, Kaufmann M, Rosenkranz SC, Fejtova A, Thomas U, Bose A, Bauer S, Träger S, Miller KK, Brück W, Duncan KE, Salinas G, Soba P, Gundelfinger ED, Merkler D, Friese MA. (2019). Bassoon proteinopathy drives neurodegeneration in multiple sclerosis.
Nat Neurosci. 2019 Apr 22. doi: 10.1038/s41593-019-0385-4.
Reinicke AT, Laban K, Sachs M, Kraus V, Walden M, Damme M, Sachs W, Reichelt J, Schweizer M, Janiesch PC, Duncan KE, Saftig P, Rinschen MM, Morellini F, Meyer-Schwesinger C.
Ubiquitin C-terminal hydrolase L1 (UCH-L1) loss causes neurodegeneration by altering protein turnover in the first postnatal weeks.
Proc Natl Acad Sci U S A. 2019 Mar 28. pii: 201812413. doi: 10.1073/pnas.1812413116.
Neelagandan N, Gonnella G, Dang S, Janiesch PC, Miller KK, Küchler K, Marques RF, Indenbirken D, Alawi M, Grundhoff A, Kurtz S, Duncan KE. (2018)
TDP-43 enhances translation of specific mRNAs linked to neurodegenerative disease.
Nucleic Acids Res. 2018 Oct 24.doi: 10.1093/nar/gky972
Sadahiro A, Fukao A, Kosaka M, Funakami Y, Takizawa N, Takeuchi O, Duncan KE, Fujiwara T.
Translation of Hepatitis A Virus IRES Is Upregulated by a Hepatic Cell-Specific Factor.
Front Genet. 2018 Aug 10;9:307. doi: 10.3389/fgene.2018.00307. eCollection 2018.
Tărlungeanu DC, Deliu E, Dotter CP, Kara M, Janiesch PC, Scalise M, Galluccio M, Tesulov M, Morelli E, Sonmez FM, Bilguvar K, Ohgaki R, Kanai Y, Johansen A, Esharif S, Ben-Omran T, Topcu M, Schlessinger A, Indiveri C, Duncan KE, Caglayan AO, Gunel M, Gleeson JG, Novarino G.
Impaired Amino Acid Transport at the Blood Brain Barrier Is a Cause of Autism Spectrum Disorder. Cell. 2016 Dec 1;167(6):1481-1494.
Haas MA, Ngo L, Li SS, Schleich S, Qu Z, Vanyai HK, Cullen HD, Cardona-Alberich A, Gladwyn-Ng IE, Pagnamenta AT, Taylor JC, Stewart H, Kini U, Duncan KE, Teleman AA, Keays DA, Heng JI.
De Novo Mutations in DENR Disrupt Neuronal Development and Link Congenital Neurological Disorders to Faulty mRNA Translation Re-initiation.Cell Rep. 2016 Jun 7;15(10):2251-65.
Lin WY, Williams C, Yan C, Koledachkina T, Luedke K, Dalton J, Bloomsburg S, Morrison N, Duncan KE, Kim CC, Parrish JZ.(2015) The SLC36 transporter Pathetic is required for extreme dendrite growth in Drosophila sensory neurons.Genes Dev. 2015 Jun 1;29(11):1120-35.
Schleich, S, Strassburger, K, Janiesch, PC, Koledachkina, T, Miller, KK, Haneke, K, Cheng, Y, Kuechler, K, Stoecklin, G, Duncan, KE, Teleman, AA (2014). DENR-MCT-1 promotes translation reinitiation downstream of uORFs to control tissue growth. Nature. 2014 512(7513):208-12.
Sievert H, Pällmann N, Miller KK, Hermans-Borgmeyer I, Venz S, Sendoel A, Preukschas M, Schweizer M, Böttcher S, Janiesch PC, Streichert, T, Walther R, Hengartner MO, Manz MG, Brümmendorf TH, Bokemeyer C, Braig M, Hauber J, Duncan KE, Balabanov S. EIF5A A novel mouse model for inhibition of DOHH-mediated hypusine modification reveals a crucial function in embryonic development, proliferation and oncogenic transformation. Dis Model Mech. 2014 7:963-76.
Sievert H, Venz S, Platas-Barradas o, Dhople VM, Schaletzky M, Nagel CH, Braig M, Preukschas M, Pällmann N, Bokemeyer C, Brümmendorf TH, Pörtner R, Walther R, Duncan KE, Hauber J, Balabanov S. Protein-protein-interaction network organization of the hypusine modification system. Mol.Cell.Proteomics 11, 1289-1305, 2012.
Casanova CM, Sehr P, Putzker K, Hentze MW, Neumann B, Duncan KE, Thoma C . Automated high-throughput RNAi screening in human cells combined with reporter mRNA transfection to identify novel regulators of translation. PloS ONE 7, e45943, 2012.
K Duncan, C Strein, and M Hentze. The SXL-UNR co-repressor complex uses a PABP-mediated mechanism to inhibit ribosome recruitment to msl-2 mRNA. Molecular Cell, 2009.
A Zdanowicz, R Thermann, J Kowalska, J Jemielity, Kent Duncan, T Preiss, E Darzynkiewicz, and MW Hentze. Drosophila miR2 primarily targets the m7GpppN cap structure for translational repression. Molecular Cell, 2009.
Kent Duncan, et al. Sex-lethal imparts a sex-specific function to UNR by recruiting it to the msl-2 mRNA 3' UTR: translational repression for dosage compensation. Genes & Development, 2006.
S Mendjan, M Taipale, J Kind, H Holz, P Gebhardt, M Schelder, M Vermeulen, A Buscaino, Kent Duncan , J Mueller, M Wilm, HG Stunnenberg, H Saumweber, A Akhtar. Nuclear pore components are involved in the transcriptional regulation of dosage compensation in Drosophila. Molecular Cell, 2006.
KK Guisbert, Kent Duncan, H Li, and C Guthrie. Functional specificity of shuttling hnRNPs revealed by genome-wide analysis of their RNA binding profiles. RNA, 2005.
K Duncan, JG Umen and C Guthrie. A putative ubiquitin ligase required for efficient mRNA export differentially affects hnRNP transport. Current Biology, 2000.