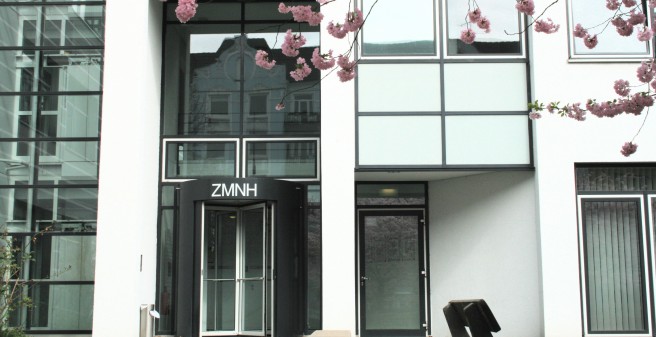 Positions
We are always looking for highly motivated scientists who would be a good fit to join our team. Enquires with CV are welcome at all levels. We have excellent projects available for Postdocs who can obtain their own funding. Potential Master's students are also especially encouraged to apply.
Job offer from January 25, 2017
Master's Thesis Project "Stress-induced translation and neurodegeneration"
The Neuronal Translational Control Research Group at the Zentrum für Molekulare Neurobiologie Hamburg (ZMNH) of the Universitätsklinikum Hamburg-Eppendorf (UKE) has an immediate opening for a Master's Thesis Project in Molecular Neurobiology. The goal of this project will be to use a novel biochemical method developed in the lab to examine stress-induced translational control and its relevance to neurodegenerative disease. A start date close to March 1, 2017 would be preferred.
Your Profile
The ideal candidate will have a strong theoretical knowledge of biochemistry and molecular biology, and some practical experience with relevant molecular methods (e.g. cell culture, RNA and Protein analyses: qRT-PCR, immunoprecipitation, immunoblotting). Previous laboratory experience in molecular neurobiology and/or regulation of gene expression is advantageous. Above all, we seek a self-motivated student with a passion for science who learns quickly and works well in a team.
Your Project
Working closely with an experienced PhD Student, Rita Marques, under direct supervision of Dr. Kent Duncan, you will help us to validate a new method for examining translational control in specific cell-types within a mixed population. This method builds on extensive expertise in the lab in biochemical analysis of translational control in the context of neuronal development and neurodegenerative disease. Your specific thesis project will be to examine stress-induced translational control in cell-based models of neurodegenerative disease.
About the Group and the Institute
The Neuronal Translational Control Research Group, headed by Dr. Kent Duncan, investigates how regulated protein synthesis contributes to nervous system function in health and disease. To do so, we use genetic model organisms and combine functional assays with biochemical approaches to investigate mRNA translation by regulatory proteins. We are a friendly, international group and the working language of our lab and the institute is English.
The ZMNH, based in the University Medical Center Hamburg-Eppendorf, is an internationally renowned research environment. Research interests of the faculty cover a range of important topics in Neurobiology using cutting-edge methods. The Institute also has a lively internal and external seminar series and regularly hosts prominent neurobiologists from around the world.
How to Apply
Interested applicants should apply directly to Dr. Duncan and cc Rita Marques:
kent.duncan@zmnh.uni-hamburg.de, rita.marques@zmnh-uni-hamburg.de
We will begin reviewing applicants immediately and will continue to do so until the position is filled. To be fully considered for this position, your application should include the following in a single PDF:
1) Statement of Interest and Motivation
2) CV, including information about lab experience and specific skills
3) Summary of courses and grades and certificates (Zeugnisse)
News at the ZMNH
Here you will find news to research at the Center for Molecular Neurobiology Hamburg (ZMNH)