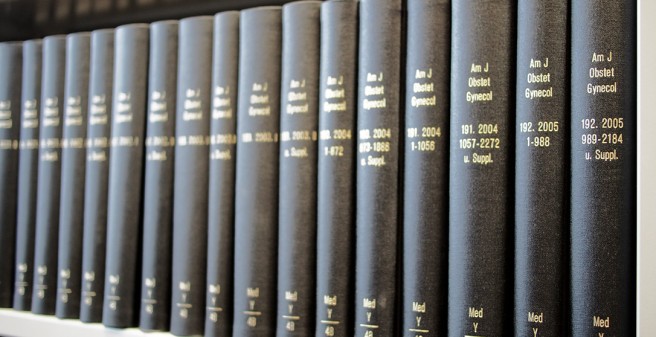 Selected Publications
Hu C, Kanellopoulos AK, Richter M, Petersen M, Konietzny A, Tenedini FM, Hoyer N, Cheng L, Poon CLC, Harvey KF, Windhorst S, Parrish JZ, Mikhaylova M, Bagni C, Calderon de Anda F, Soba P.
Conserved Tao Kinase Activity Regulates Dendritic Arborization, Cytoskeletal Dynamics, and Sensory Function in Drosophila.
J Neurosci. 2020 Feb 26;40(9):1819-1833. doi: 10.1523/JNEUROSCI.1846-19.2020. Epub 2020 Jan 21.
Tenedini FM, Sáez González M, Hu C, Pedersen LH, Petruzzi MM, Spitzweck B, Wang D, Richter M, Petersen M, Szpotowicz E, Schweizer M, Sigrist SJ, Calderon de Anda F, Soba P.
Maintenance of cell type-specific connectivity and circuit function requires Tao kinase.
Nat Commun. 2019 Aug 5;10(1):3506.
Schattling B, Engler JB, Volkmann C, Rothammer N, Woo MS, Petersen M, Winkler I, Kaufmann M, Rosenkranz SC, Fejtova A, Thomas U, Bose A, Bauer S, Träger S, Miller KK, Brück W, Duncan KE, Salinas G, Soba P, Gundelfinger ED, Merkler D, Friese MA. (2019). Bassoon proteinopathy drives neurodegeneration in multiple sclerosis.
Nat Neurosci. 2019 Apr 22. doi: 10.1038/s41593-019-0385-4.
Zhu S, Chen R, Soba P, Jan YN (2019) JNK signaling coordinates with ecdysone signaling to promote dendrite pruning of Drosophila sensory neurons. Development. 2019 Apr 1. pii: dev.163592. doi: 10.1242/dev.163592.
Hoyer N, Zielke P, Hu C, Petersen M, Sauter K, Scharrenberg R, Peng Y, Kim CC, Han C, Parrish JZ, Soba P.
Ret and Substrate-Derived TGF-β Maverick Regulate Space-Filling Dendrite Growth in Drosophila Sensory Neurons. Cell Rep. 2018 Aug 28;24(9):2261-2272.e5.
Ziegler AB, Thiele C, Tenedini F, Richard M, Leyendecker P, Hoermann A, Soba P, Tavosanis G. Cell-Autonomous Control of Neuronal Dendrite Expansion via the Fatty Acid Synthesis Regulator SREBP. Cell Rep. 2017 Dec 19;21(12):3346-3353.
Wietek J, Rodriguez-Rozada S, Tutas J, Tenedini F, Grimm C, Oertner TG, Soba P, Hegemann P, Wiegert JS.
Anion-conducting channelrhodopsins with tuned spectra and modified kinetics engineered for optogenetic manipulation of behavior.Sci Rep. 2017 Nov 2;7(1):14957
Perea D, Guiu J, Hudry B, Konstantinidou C, Milona A, Hadjieconomou D, Carroll T, Hoyer N, Natarajan D, Kallijärvi J, Walker JA, Soba P, Thapar N, Burns AJ, Jensen KB, Miguel-Aliaga I.
Ret receptor tyrosine kinase sustains proliferation and tissue maturation in intestinal epithelia.
EMBO J. 2017 Oct 16;36(20):3029-3045.
Hu C, Petersen M, Hoyer N, Spitzweck B, Tenedini F, Wang D, Gruschka A, Burchardt LS, Szpotowicz E, Schweizer M1, Guntur AR, Yang CH, Soba P. Sensory integration and neuromodulatory feedback facilitate Drosophila mechanonociceptive behavior. Nat Neurosci. 2017 Aug;20(8):1085-1095.
Almeida-Carvalho MJ, Berh D, Braun A, Chen YC, Eichler K, Eschbach C, Fritsch PMJ, Gerber B,Hoyer N, Jiang X, Kleber J, Klämbt C, König C, Louis M, Michels B, Miroschnikow A, Mirth C, Miura D, Niewalda T, Otto N, Paisios E, Pankratz MJ, Petersen M, Ramsperger N, Randel N, Risse B, Saumweber T, Schlegel P, Schleyer M, Soba P, Sprecher SG, Tanimura T, Thum AS, Toshima N, Truman JW, Yarali A, Zlatic M.
The Ol1mpiad: concordance of behavioural faculties of stage 1 and stage 3 Drosophila larvae. J Exp Biol. 2017 Jul 1;220(Pt 13):2452-2475
Meltzer S, Yadav S, Lee J, Soba P, Younger SH, Jin P, Zhang W, Parrish J, Jan LY, Jan YN.
Epidermis-Derived Semaphorin Promotes Dendrite Self-Avoidance by Regulating Dendrite-Substrate Adhesion in Drosophila Sensory Neurons. (2016) Neuron. 2016 Feb 17;89(4):741-55. doi: 10.1016/j.neuron.2016.01.020.
Soba P, Han C, Zheng Y, Perea D, Miguel-Aliaga I, Jan LY, Jan YN. (2015)The Ret receptor regulates sensory neuron dendrite growth and integrin mediated adhesion. Elife 2015 Mar 12;4;e05491
Jiang N, Soba P, Parker E, Kim CC, Parrish JZ (2014) The microRNA bantam regulates a developmental transition in epithelial cells that restricts sensory dendrite growth. Development 141:2657-2668.
Han C, Wang D, Soba P, Zhu S, Lin X, Jan LY, Jan YN. 2012. Integrins regulate repulsion-mediated dendritic patterning of drosophila sensory neurons by restricting dendrites in a 2D space. Neuron 73: 64-78.
Soba, P.*, S. Zhu*, K. Emoto, S. Younger, S.J. Yang, H.H. Yu, T. Lee, L.Y. Jan, and Y.N. Jan. 2007. Drosophila sensory neurons require Dscam for dendritic self-avoidance and proper dendritic field organization. Neuron. 54:403-16.
Rusu, P., A. Jansen, P. Soba, J. Kirsch, A. Lower, G. Merdes, Y.H. Kuan, A. Jung, K. Beyreuther, O. Kjaerulff, and S. Kins. 2007. Axonal accumulation of synaptic markers in APP transgenic Drosophila depends on the NPTY motif and is paralleled by defects in synaptic plasticity. Eur J Neurosci. 25:1079-86.
Kuan, Y.H., T. Gruebl, P. Soba, S. Eggert, I. Nesic, S. Back, J. Kirsch, K. Beyreuther, and S. Kins. 2006. PAT1a modulates intracellular transport and processing of amyloid precursor protein (APP), APLP1, and APLP2. J Biol Chem. 281:40114-23.
Kwak, Y.D., C.L. Brannen, T. Qu, H.M. Kim, X. Dong, P. Soba, A. Majumdar, A. Kaplan, K. Beyreuther, and K. Sugaya. 2006. Amyloid precursor protein regulates differentiation of human neural stem cells. Stem Cells Dev. 15:381-9.
Soba, P., S. Eggert, K. Wagner, H. Zentgraf, K. Siehl, S. Kreger, A. Lower, A. Langer, G. Merdes, R. Paro, C.L. Masters, U. Muller, S. Kins, and K. Beyreuther. 2005. Homo- and heterodimerization of APP family members promotes intercellular adhesion. Embo J. 24:3624-34.
Merdes, G., P. Soba, A. Loewer, M.V. Bilic, K. Beyreuther, and R. Paro. 2004. Interference of human and Drosophila APP and APP-like proteins with PNS development in Drosophila. Embo J. 23:4082-95.
Loewer, A., P. Soba, K. Beyreuther, R. Paro, and G. Merdes. 2004. Cell-type-specific processing of the amyloid precursor protein by Presenilin during Drosophila development. EMBO Rep. 5:405-11.
Eggert, S., K. Paliga, P. Soba, G. Evin, C.L. Masters, A. Weidemann, and K. Beyreuther. 2004. The proteolytic processing of the amyloid precursor protein gene family members APLP-1 and APLP-2 involves alpha-, beta-, gamma-, and epsilon-like cleavages: modulation of APLP-1 processing by n-glycosylation. J Biol Chem. 279:18146-56.
Reinhard, S., P. Soba, F. Rominger, J. Blümel. 2003.New silica-immobilized Nickel Catalysts for Cyclotrimerizations of Acetylens; Adv. Synth. Catal., 345, 589-602