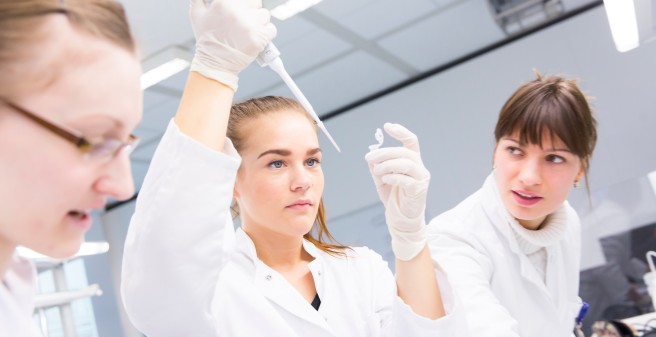 Mildred Scheel Nachwuchszentrum (MSNZ) Hamburg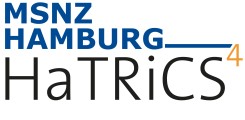 Welcome to the Mildred Scheel Nachwuchszentrum Hamburg - MSNZ Hamburg
Our HaTriCS4 funding programm (=Hamburg Translational Research in Cancer: Stimulating, Shaping and Sustaining Scientific Careers) has set itself the task of strengthening young scientists in oncology. The Deutsche Krebshilfe supports our program over a period of 5 years.
Our programm is aimed at scientifically active physicians (Clincian Scientists) and scientists working in cancer research (Medical Scientists).
The declared aims are to strengthen interdisciplinary, interprofessional and interinstitutional cooperation and to create transparent and attractive career prospects and incentives for Clinicians and Medical Scientists in translational cancer research.
Specifically, we will implement the following points:
the establishment, support and supervision of interdisciplinary partner laboratories, consisting of a team of medical and clinical scientists
the establishment of a multi-stage, competitive tenure track system for excellent cancer researchers in order to create transparent, long-term career paths at the site
the expansion of the Clinician Scientist concept to create guaranteed research freedom in everyday medical practice
the inclusion of the partner network in the Hamburg metropolitan region and other academic university locations (Kiel, Lübeck) in northern Germany.
further infrastructural measures:

organization of an annual career exchange - Cancer Careers Day
expansion of core facilities in the field of experimental tumor models and bioinformatics to support translational cancer research on site
development of a structured and innovative oncological / tumor-biological teaching and training program for young scientists
establishment of interdisciplinary mentoring teams

demand-oriented supplementation of women/family support measures
Open Positions
Find below all open and forthcoming positions.
Please note that you will find two separate advertisements for our partner laboratories (a team of a clinician scientist and a medical scientist)!
Application instructions for the project proposals can be downloaded at the indicated links.
Funding stream
Funding aim
Open positions
Deadline / Links
Interdisciplinary partnerlaboratories
Translational project: interdisciplinary partner laboratories (team of medical and clinican scientists)
New call for applications coming soon!
Application deadline: 30.04.2020
Short-term leave for clinician scientist (6-12 month, 50% release from clinic)

Establishment of new methods
Application possible every six months
Application deadline: 15.01.2020


Pilot project or preclinical experiment (to prepare applications / publications)
Clinical trial
Start-up financing after parental leave
Protected research time for clinician scientists (2-3 years; 50% release from clinic)
Clinical trial
New call for applications can be downloaded here
Application deadline: 13.04.2020

Application instructions
Innovative research project
Current focus:
Joint project with external partners
Research initiatives with external partners
(Medical Scientist)
Joint project with external partners (variable terms)
Application phase completed
Application deadline:
12.08.2019
Please note that junior clinicians also have the opportunity to apply for a UCCH Research Fellowship that is provided for one year. During this period the clinician is fully exempted from clinical duties in order to pursue a cancer-relevant research project in the lab. Applications for the fellowships will be requested again in 2020.
Contact Information: Dr. Inga Melzer, O43, 1st floor, room 101. Phone: 0049(0)40-7410-59212, Mail: msnz@uke.de